"Academy is so simple"
selfStudyProgram
Abstract
Let the ecadia application be presented to you using a simple example.
Music: © CHmusic Kornwestheim
Video
Contents
On the surface, the processes of a modern academy are relatively simple. A catalogue with contents and dates is offered, resources can be planned, participants can be booked in, events can be carried out and invoices can be written.
However, there are many different events: Language courses, IT courses, behavioural training, symposia with workshops, seminar series, training courses and many more. And they all differ in the procedural implementation. There are different booking processes, complex logistics, catering, elaborate correspondence and a wide range of learning materials or other documents.
But there is a tool that supports you throughout:
Information
For questions please contact: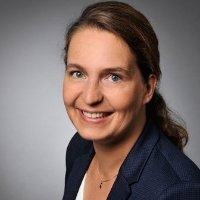 You are welcome for any question.